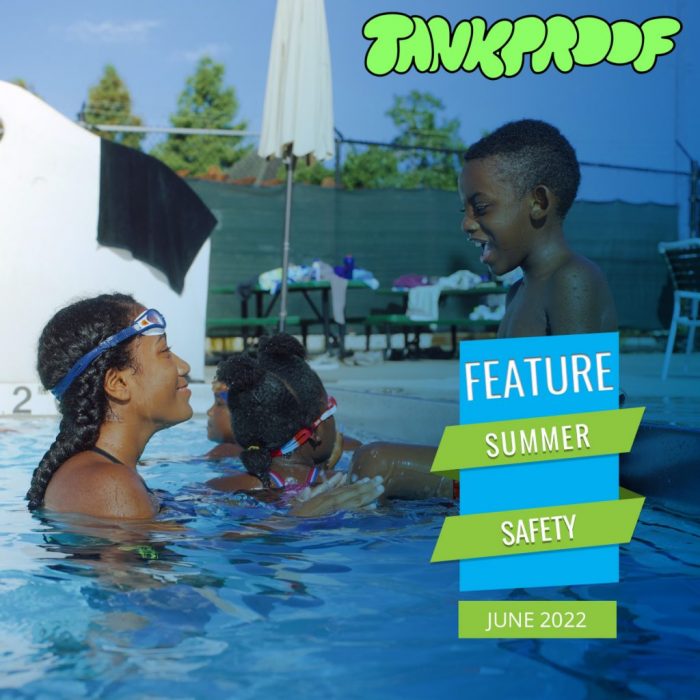 TANKPROOF


Summer Safety

With summer here and our kids out of school, the higher temperatures bring unique opportunities for fun and enrichment! Cooling off at a local water space, be it a pool or natural water source, is one of the best ways to beat the heat! However, ensuring families and children are prepared to be safe around water is paramount. Unfortunately, according to the Louisiana Department of Health, child drowning rates have increased.
The department has cited that inability to swim, lack of supervision, and un-fenced pools are the top causes of drownings for children less than 15 years old. Additionally, drownings are still the leading cause of death for toddlers nationally. The department's most recent child death review shows that 96% of them could not swim, 72% were unsupervised, and 54% died in water that hadn't been fenced off.
Learning how to swim is still the best way to decrease drowning rates drastically. Unfortunately, lessons are not always accessible due to various factors, including geography, race, and household income. On average, drowning rates for black children are 250% higher than for white children. In addition, drowning rates affect children from low-income backgrounds the most, with 79% not knowing how to swim.  
Providing a solution to a stereotype takes time and focus. Tankproof is a nonprofit organization that gives swimming lessons and food security to kids who need it most. Tankproof has served children in Baton Rouge, Ascension, West Monroe, Alexandria, and Tensas Parishes. Over the past eleven years, Tankproof has given zero-cost swimming lessons to children all across the state of Louisiana and nationally. Tankproof's work has been featured on CBS Evening News, NBC Nightly News with Lester Holt, and the Kelly Clarkson show.
Founded by Louisiana-raised musicians and artists, THEBROSFRESH (Thurman and Torrence Thomas), Tankproof now serves over eight markets nationally. This year, the city of Gonzales, Louisiana, will be hosting a Tankproof session to serve over 100 kids. "We intend to service even more communities in this state. The need is present and apparent. We are willing to create meaningful partnerships to make our children even safer, " says co-founder Torrence Thomas.
If you are interested in gaining more information about Tankproof and how to serve youth in your city, please visit: www.tankproof.org or email hello@tankproof.org.