ANTI-HUMAN TRAFFICKING

EMPOWER 225
THE HOPE TEAM
SEPTEMBER 2020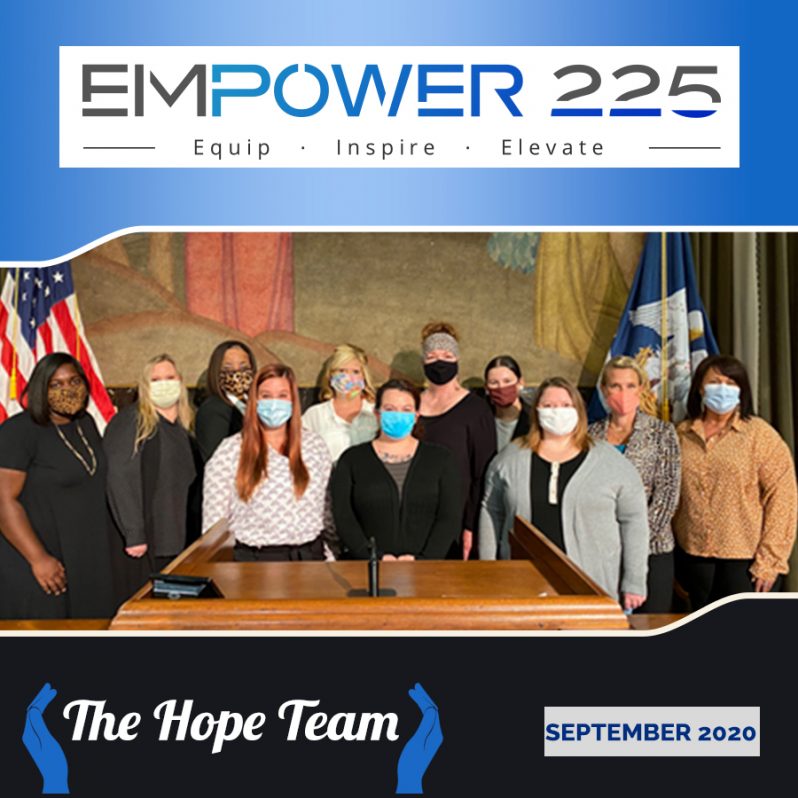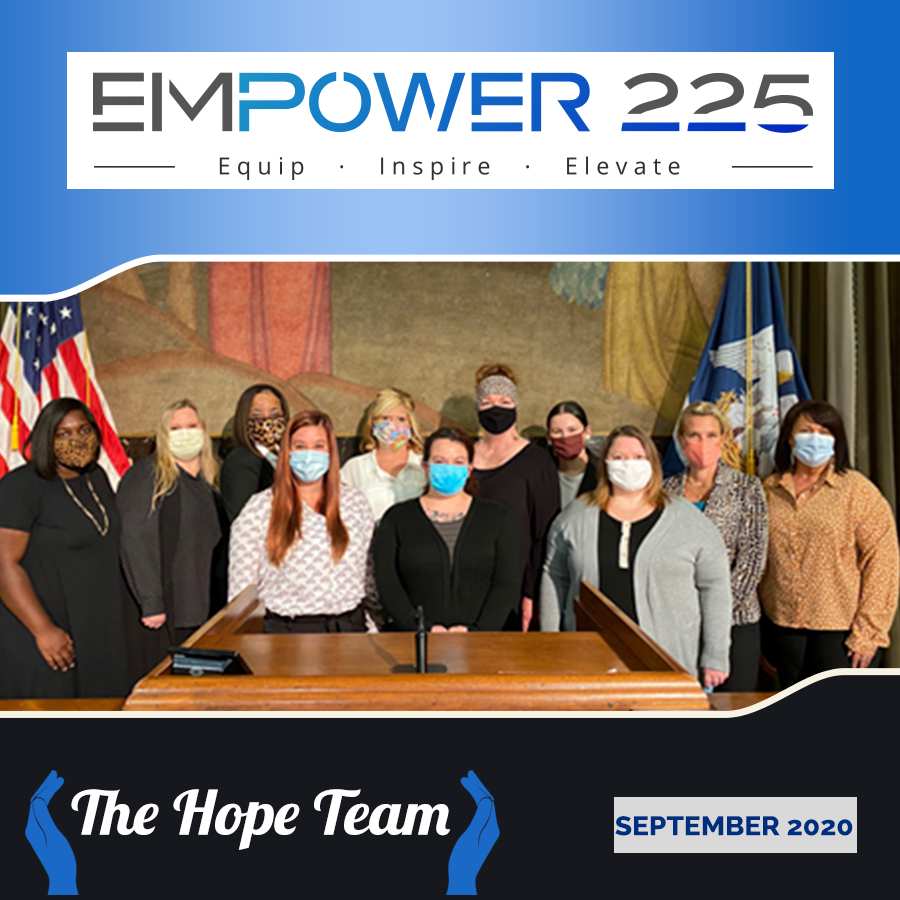 EMPOWER 225

Since its inception in 2010, Empower 225 (E225) has provided comprehensive services for adult and minor victims of all forms of trafficking. While E225's mission is to serve at-risk youth in the 70805 and 70802 zip codes, the Hope Team serves survivors of human trafficking across Louisiana. In 2019, they worked towards recovery with nearly 100 adult and minor victims. Using a trauma-informed approach, the program creates an environment of care and consistency to help survivors cope through trauma and lapses of hardship, while also empowering survivors to forge their own path.   
The Hope Team is committed to empowering survivors of human trafficking through a long-term care plan. Survivors face compounding challenges as they navigate the challenges of trauma, economic hardship, and legal restrictions often arising from crimes committed during their exploitation. Through federal grants, the program provides direct assistance, peer-to-peer mentorship, and comprehensive case management to survivors, including victim advocacy. They work closely with other E225 programs and partners in the community to connect survivors with the resources and skills to build their resiliency— including counseling, education, job training, and parenting classes. Furthermore, E225 received the Department of Justice's Human Trafficking Housing Assistance grant. The grant provides housing assistance for up to 24 months, filling a significant gap in services for adult victims 25 and older. Together, these wrap-around services are the key to recovery, healing, and reintegration of survivors.
The Hope Team aims to reduce and prevent human trafficking by ensuring that survivor engagement is at the forefront of their advocacy efforts. The team provides survivors meaningful opportunities to share their experiences and advocate for change by hosting the Youth Trafficking Collaborative Survivor Advisory Council. They have trained more than 6,000 community stakeholders in Human Trafficking 101, Trauma-Informed Care, and Trauma-Speak, all of which are presentations created by survivors. Through these trainings, they raise awareness of human trafficking in Louisiana and educate individuals at critical intervention points—such as law enforcement, medical professionals, and hotel staff— on trauma-informed approaches to victim identification and intervention. As a member of the Governor's Human Trafficking Prevention Commission and Advisory Board (HTPCAB), they inform policy responses to human trafficking. The response to human trafficking lies in the guidance, input, and perspective of survivors. E225 seeks to empower survivors to teach and lead us towards a safe, healthy, and inclusive community where all people can reach their full potential.