National Coalition for the Prevention of Human Sex Trafficking

A Louisiana State Initiative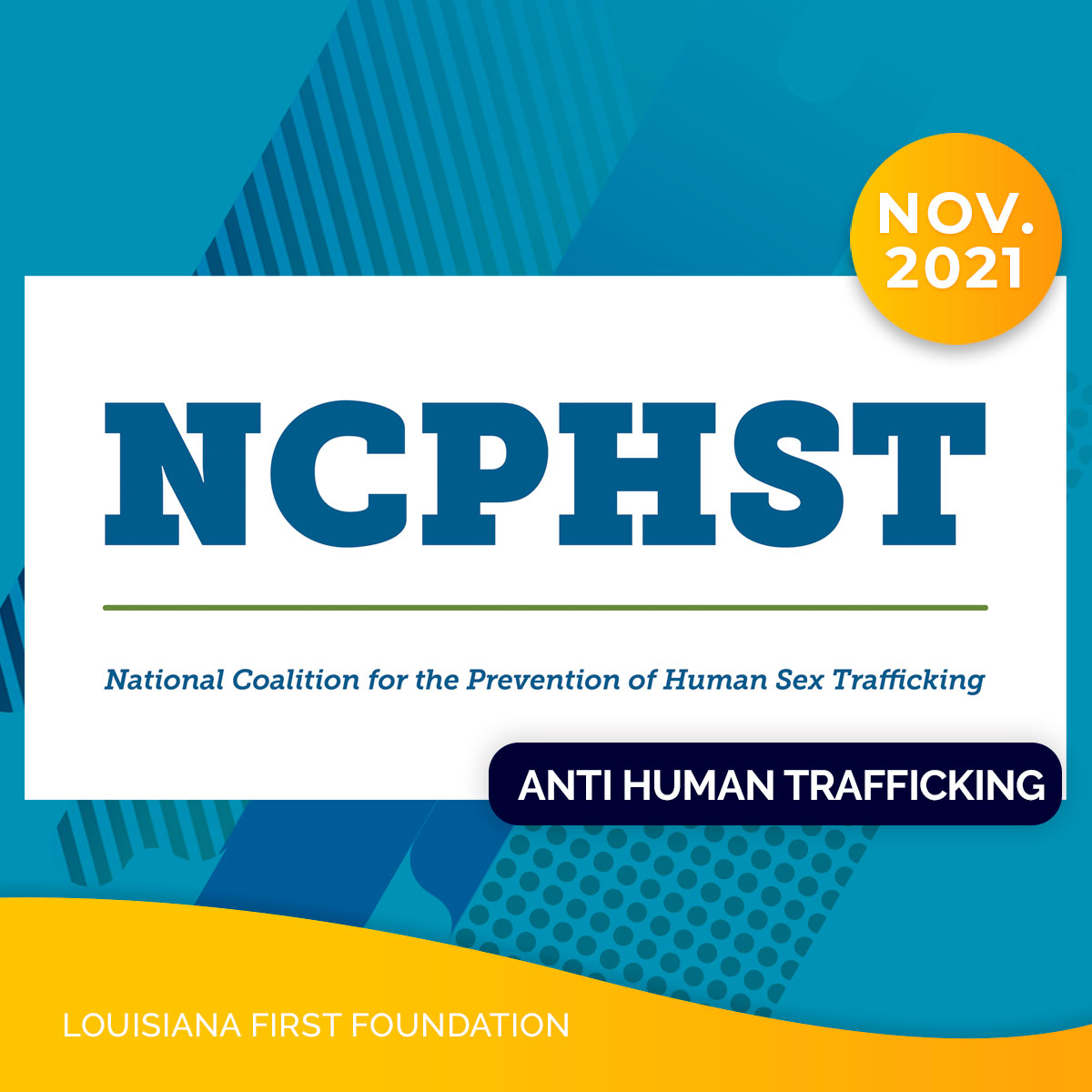 National Coalition for the
Prevention of Human Sex Trafficking
Louisiana First Foundation's (LFF) work on Human Trafficking Prevention and Awareness has grown to a national scale. During the Spring of 2022, LFF will host the inaugural event for this heinous plague on our society. First Spouses from all fifty states and territories are invited to join First Lady Donna Edwards in hosting the first National Human Trafficking Awareness Campaign with the intent of eliminating the scourge of human sex trafficking in our states. Working in this area has allowed First Lady Edwards and LFF to collaborate with many outstanding individuals across our country who are working to combat this scourge against humanity. 
LFF has hosted several national virtual summits to encourage First Spouses across the nation to engage in this challenging work. As a result of these summits, the National Coalition for the Prevention of Human Sex Trafficking was formed to create awareness on a unified, national scale. Since large-scale, national sporting events are a draw for traffickers, the kick-off for the awareness campaign will be held in conjunction with the NCAA Final Four Collegiate Basketball Championship.
It is more important than ever we recognize the scourge Human Sex Trafficking is to humanity. Victims of this heinous crime are experiencing worsened conditions every year – many of them are children. We must focus on ways to eradicate this awful crime and assist the victims with recovery, even amid this national crisis. Louisiana has been a leader and innovator on this issue, and LFF is excited to lead a collaboration on a national level.  
LFF's most profound belief is that the strides made, and the plans ahead to conquer this scourge, will have a lasting positive impact on the people in our state and across the U.S.