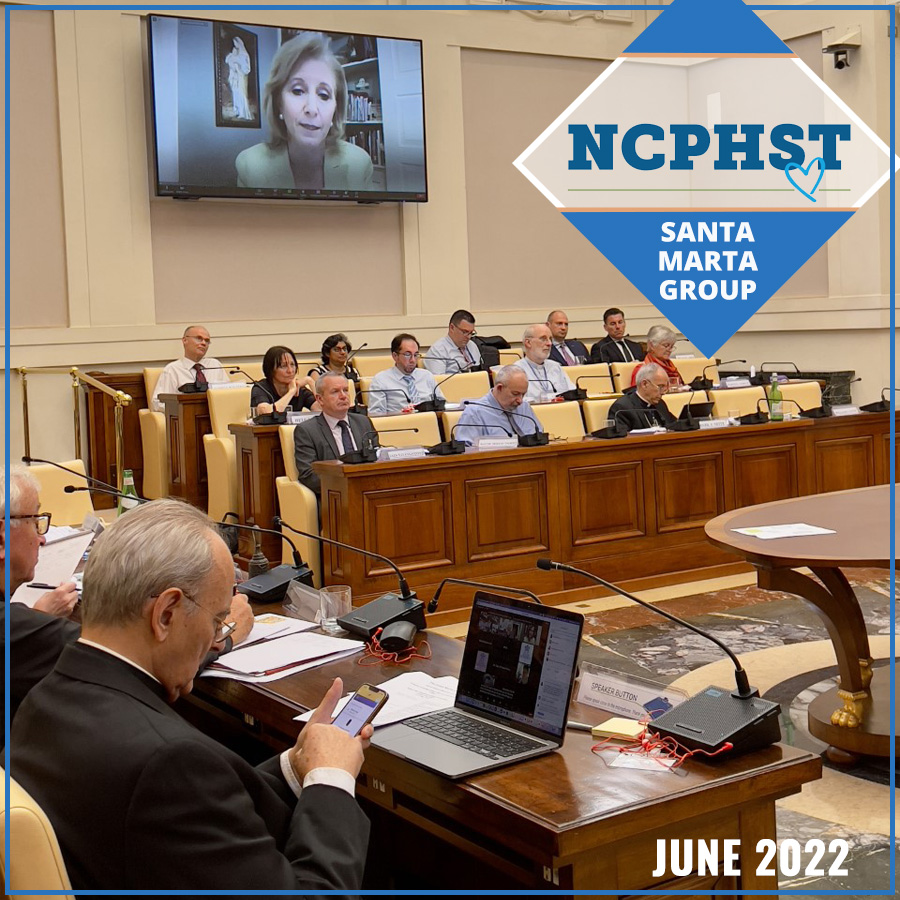 First Lady Donna Edwards was honored to speak virtually to the Santa Marta Group at their international conference on March 18th, held in the Vatican City State. The conference aimed to bring together decision-makers to re-focus and re-energize their activities in light of a worsening global situation caused by the pandemic and continuing conflict and instability in many regions.
Over 60 leaders worldwide joined together to discuss changes in human trafficking and a vision for the future. Representatives from the Vatican, Nigeria, United States of America, Lithuania, Europe, Latin America, Caribbean, Argentina, Romania, Germany, Poland, Scotland, Kenya, Romania, India, Rome, South Africa, Mozambique, and Ireland attended.
First Lady Edwards spoke about leveraging leadership to make a difference within one's leadership positions. She emphasized that everyone, no matter their role, can take part in ending human trafficking by educating themselves and advocating for victims.
Who is the Santa Marta Group?
The Catholic Bishops' Conference of England and Wales (CBCEW) created the Santa Marta Group in April 2014, following initiatives by the CBCEW. During this initial meeting, police chiefs and Catholic bishops came together, in the presence of Pope Francis, to sign a historic declaration, committing themselves to a partnership to eliminate human trafficking.
Named after the home of Pope Francis, the Santa Marta Group members committed to continuing their work. The Group now has members in over 35 countries.
Through a series of conferences, the Bishops' Conference has brought together the heads of national and international police and law enforcement agencies and international organizations to look at how they can work with the Church to help victims of modern slavery.