Louisiana Expanding
Collaboration to
Improve Care
for Trafficking Victims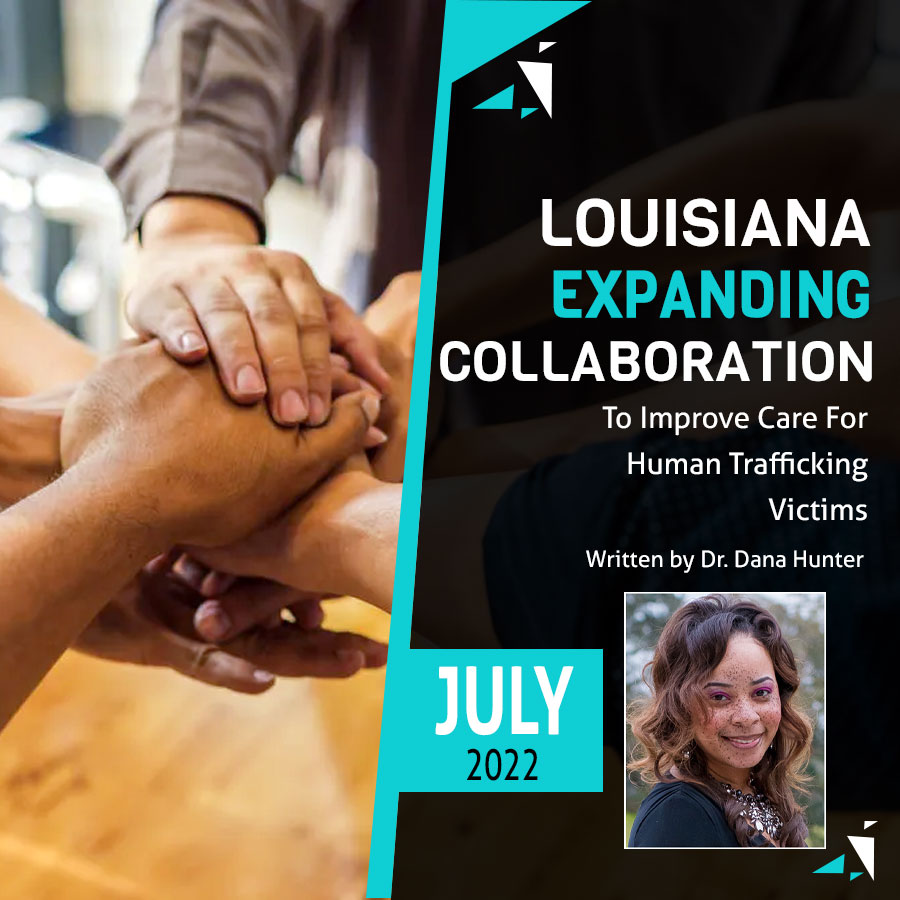 Louisiana Expanding Collaboration to
Improve Care for Trafficking Victims
by Dr. Dana Hunter
First Lady Donna Edwards was honored to speak virtually to the Santa Marta Group at their international conference on March 18th, held in the Vatican City State. The conference aimed to bring together decision-makers to re-focus and re-energize their activities in light of a worsening global situation c
While states across the nation grapple for resources to address the issue of human trafficking, Louisiana was fortunate to join the ranks of a few select states to receive federal and now state funding to implement a robust care coordination model to improve care for victims. Care coordination is a national best practice that uses a multi-disciplinary (MDT) approach to provide seamless and coordinated care for victims upon rescue and throughout recovery. Louisiana replicated components of this model from both Texas and Massachusetts.
In June, Louisiana launched "The Accessibility Initiative," a new statewide project partnering key public-private entities to implement a care coordination model and provide improved services for victims.  On June 22-23rd, the Governor's Office of Human Trafficking Prevention collaborated with expert Andrea Galliano Sparks and the Louisiana Alliance for Child Advocacy Centers to host a two-day multi-state Care Coordination Workshop held in New Orleans, Louisiana, at Children's Hospital. Louisiana, Alabama, Colorado, Georgia, Maryland, Massachusetts, and Texas collectively brought more than 100 members to participate in the workshop; professionals who are a part of multi-disciplinary teams and advisory councils and coordinate care for young survivors or develop care coordination processes. Participants were from various disciplines, including child welfare, juvenile justice, medical and behavioral healthcare, advocacy, law enforcement, and/or prosecution. Workshop sessions included emerging practices, lessons learned, solutions to common challenges, and ideas for continuous improvement.
Outcomes from the workshop exceeded our expectations. The synergy was through-the-roof and will foster increased collaboration and networking among care coordination practitioners across the United States. We are thrilled that Louisiana served as a lead state in bringing so many professionals together to share ideas and highlight best practices surrounding care coordination.  
To learn more about statewide anti-trafficking initiatives and resources available for victims of human trafficking in Louisiana, please visit https://humantrafficking.la.gov