Human Trafficking Global Summit 2021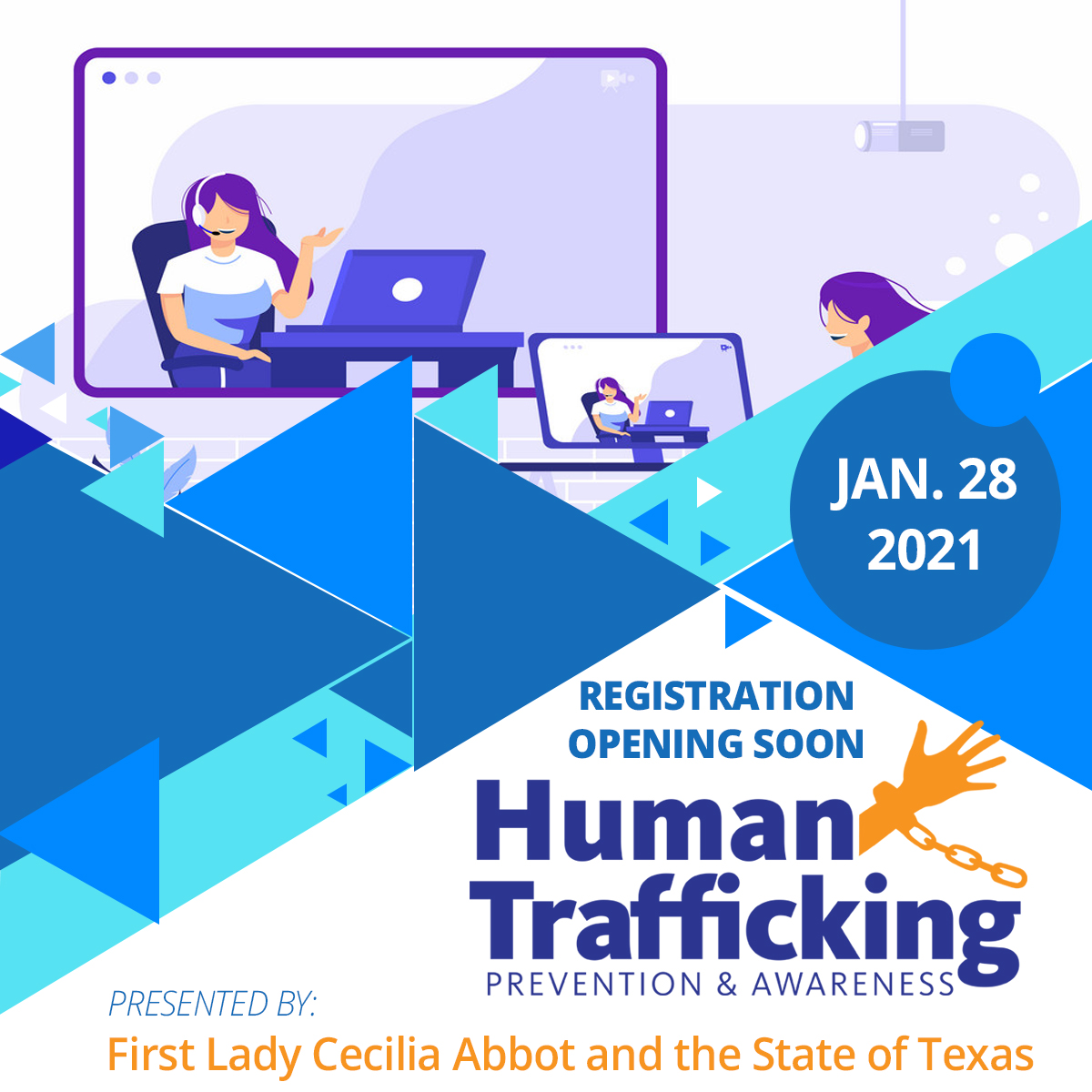 LFF Human Trafficking Global Summit 2021

REGISTRATION OPENING SOON
Join us for our next Global Human Sex Trafficking Summit sponsored by the Louisiana First Foundation and presented by First Lady Cecilia Abbot and the State of Texas on January 28, 2021.
A registration link will be sent to you the first week of January, 2021. 
Featured speakers include:
First Lady Donna Edwards of Louisiana   
First Lady Cecilia Abbott of Texas
Deputy Director Bill Woolf – Office for Victims of Crime- USDOJ
Andrea Sparks, Director of Child Sex Trafficking Team (CSTT), Office of Governor Greg Abbott
Todd Latiolais, Administrator for Policy and Prevention, CSTT, Office of Governor Greg Abbott
Jamey Carruthers, Senior Attorney, Children at Risk 
Debbie Solcher, Central Texas Regional Administrator, CSTT, Office of Governor Greg Abbott, and John Nehme, CEO, Allies Against Slavery 
Anna Blake, Director of Faith Based and Community Engagement, Texas Department of Family and Protective Services
Helen Browning, Care Coordinator, ChildSafe 
Lindsey Speed, CEO, Traffick911 
Ally Matteson, CSEY Project Director, Texas Christian University
Tara Roussett, CEO, SJRC
Detective Joseph Scaramucci, McClennan County Sherrif's Office 
Sophia Strother, Facilitator, Survivor Leader Advisory Council, Texas Association of Sexual Assault 
Attendees can be added via this link: 
Please feel free to send to colleagues working in the field of human trafficking prevention and awareness.
NOTE: All registrants will be vetted prior to admittance.