Global Human Trafficking Summit 2021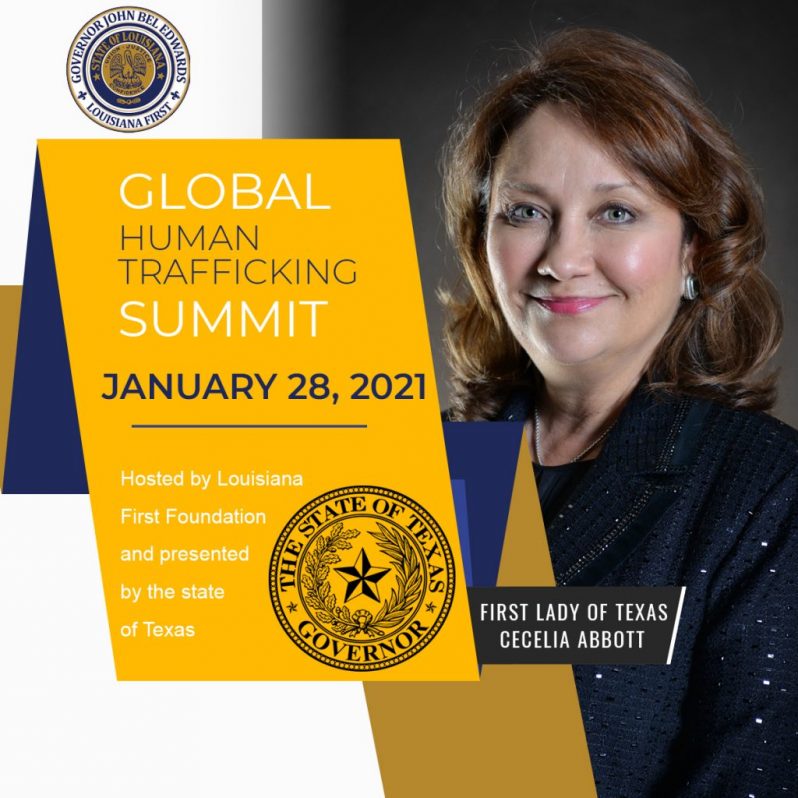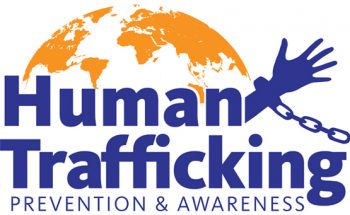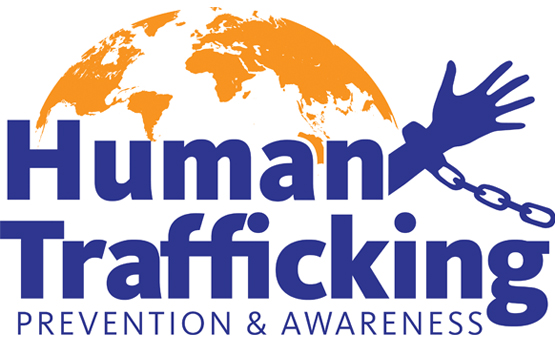 Global Human Trafficking Summit 2021

Louisiana and Texas Join Together
for the Second Global Human Trafficking Summit
January 28, 2021
The State of Louisiana continues to demonstrate its commitment to eradicating human sex trafficking across our state and country. First Lady Donna Edwards has been relentless in raising awareness in Louisiana and now across the globe! We are so blessed to have her and her husband, Governor John Bel Edwards, leading our state and taking a firm stand against human trafficking.  
On January 28, 2021, First Lady Edwards held her second virtual Global Human Sex Trafficking Prevention Summit. She was honored to partner with First Lady Cecilia Abbott and the State of Texas Governor's Office.  The purpose of this Summit, similar to the first, was to convene First Spouses, international, national, and state leaders and raise awareness about the horrible crime of trafficking and to highlight best practice strategies implemented in the State of Texas to address the crime and aid victims.  With more than 200 participants, the Summit began with a welcome from First Ladies Edwards and Abbott, an invocation from Bishop Joe Vasquez from the Diocese of Austin, and Bill Wolfe, Deputy Director of the Office of Victims of Crime at the U.S. Department of Justice who shared a summary of the national perspective on human trafficking.  Andrea Sparks, Director of Governor Abbott's Child Sex Trafficking Team, gave a brief overview of the Texas Model and then introduced the presenters, each of whom shared a summary of their work to achieve one of the objectives in the Texas Model: Protect, Recognize, Recover, Support Healing, and Bring Justice.
At the close of the Summit, First Lady Edwards announced a new partnership with the First Lady of Texas, Cecilia Abbott, to form a national coalition of First Spouses working together across the nation. The coalition will shed light on the scourge of sex trafficking and promote best practices and collaborative efforts to end it in all its forms.
First Lady of Texas Cecilia Abbott and the Texas Governor's Office were grateful for the opportunity to share the Texas Model to address the Commercial Sexual Exploitation of Youth (CSEY) with other states at the Summit.  There is so much more to share, and we invite anyone who wants to learn more to visit our website and reach out to learn more! The Texas Child Sex Trafficking Team is already hearing from other states who want more information on some of the best practices highlighted in the Summit. This week, Texas conducted a training for the State of Louisiana on Care Coordination for child victims.  
Texas is incredibly honored to partner with First Lady of Louisiana Donna Edwards to engage First Spouses across the country to fight against human trafficking. One of the major activities will be to highlight research-based and promising practices from all over the country on various ways to address human trafficking.  We look forward to learning along with all the states.  By working together to shed light on human trafficking and to share proven programs on how to prevent it, recognize it, and help recover and support the healing of survivors, and bring justice to exploiters, we will strengthen our individual state efforts and create a collective impact that will get us closer to the goal of eradicating human trafficking in the United States.  
You can view resources from the Summits here:
https://louisianafirstfoundation.com/2020-global-human-trafficking-summit-resources/