ANTI-HUMAN TRAFFICKING
NAWJ
2020 Mid-Year Conference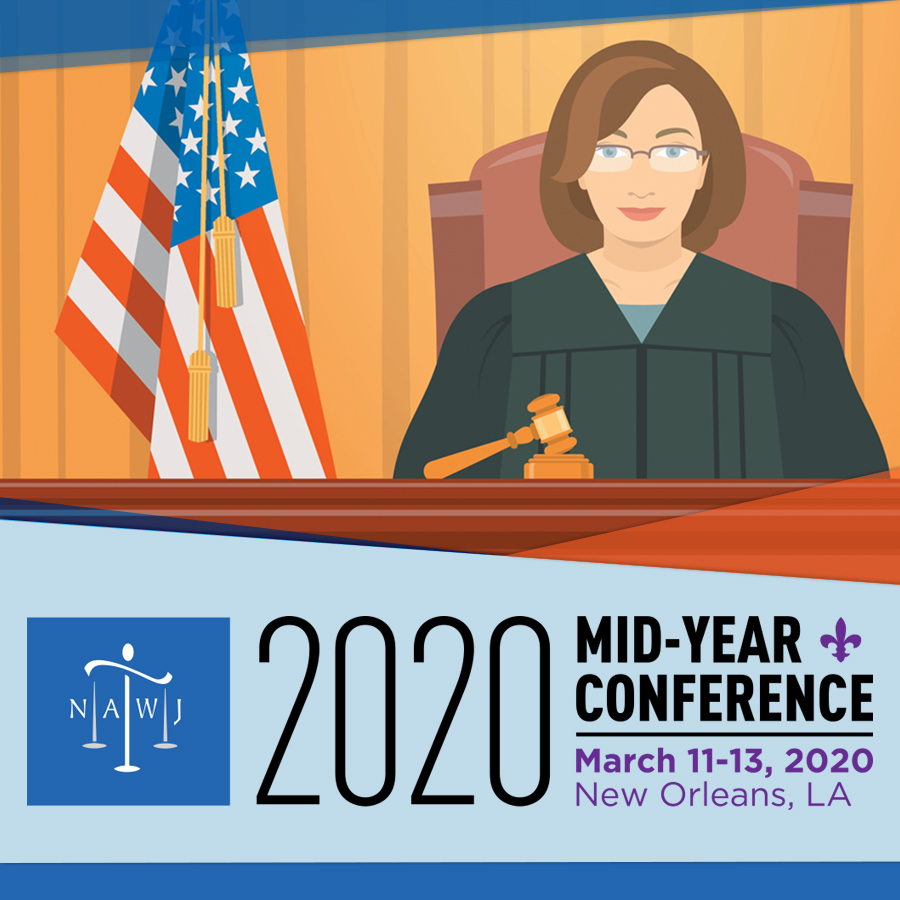 NAWJ
2020 Mid-Year Conference
Bringing Access into Harmony with Justice in 2020
The National Association of Women Judges (NAWJ) is proud to bring innovative ideas in judicial leadership and education to the forefront of the legal community at our 2020 Midyear Meeting, March 11-13 in New Orleans, Louisiana. Over one hundred attendees–judges, attorneys, legal experts, academics, law school students, government officials–are expected to convene.
Presiding over the Midyear Meeting will be New Orleans Parish Civil District Court Judge Bernadette D'Souza, President of NAWJ, in conjunction with Meeting Co-Chairs, Judge Mary Hotard Becnel (ret.) and Judge Sheva Sims. We are excited to explore the meeting's theme "Bringing Access into Harmony with Justice" in a series of discussions and gatherings that address how the legal community can ensure the basic right of access to justice. These ideas will be examined through lens of the most pressing issues NAWJ members face in their courts: the ongoing crises in opioid use, human trafficking, trauma in the courts, and combating recidivism.
About NAWJ
For over 40 years, the National Association of Women Judges (NAWJ) has been the leading voice of women judges in the United States.  A non-profit organization of approximately 1,200 federal, state, administrative, tribal and military judges, NAWJ is dedicated to ensuring equal access to justice in the courts for women, and other historically disfavored groups; providing judicial education on cutting-edge issues; and increasing the numbers and advancement of women at all level of the judiciary.
NAWJ President | Hon Bernadette D'Souza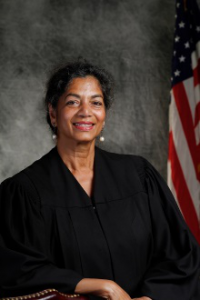 Judge Bernadette D'Souza was elected as the first Family Court Judge at Civil District Court for the Parish of Orleans on February 1, 2012. Judge D'Souza was previously a practicing attorney in public interest law for over 18 years, many of them as Managing Attorney of the Family Law and Domestic Violence Unit at Southeast Louisiana Legal Services.
Judge D'Souza received her Juris Doctor degree from Tulane University School of Law in 1992. Upon graduation she dedicated her legal career to public interest law representing indigent clients in family law, housing, and domestic violence cases. She has spent over a decade promoting awareness to domestic violence issues by devoting time to educating and supervising law students from Tulane Law School and from around the country post-Katrina.
Judge D'Souza served as adjunct professor at Tulane Law School, teaching a course on family law and domestic violence and instructing students through a clinical externship program. She also served as a guest lecturer at Loyola University College of Law on topics of domestic violence and poverty law. Judge D'Souza now serves on the National Council of Juvenile and Family Court Judges faculty of the National Judicial Institute on Domestic Violence.