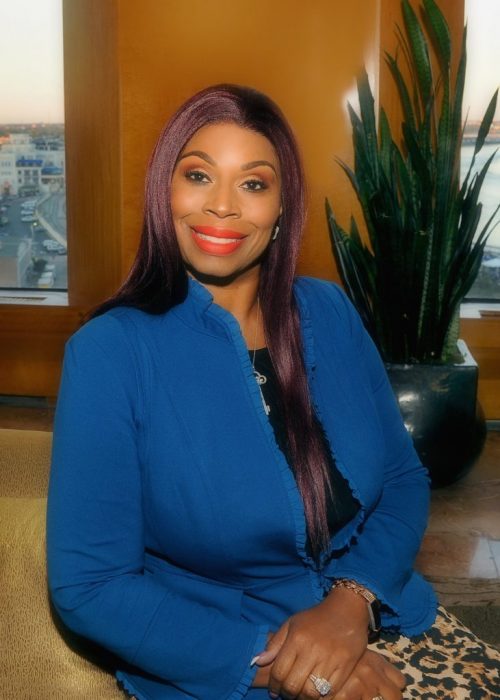 ANTI-HUMAN TRAFFICKING
Words from
Angela Bazile
Governor John Bel Edwards, through Act 181 of the 2017 Regular Legislative Session, created the Louisiana Human Trafficking Prevention Commission, to allow individuals to be UNITED to eradicate a $9.8 billion evil industry of  "modern day slavery" called "human trafficking," where, unlike gun and drug trafficking, humans are sold over and over; DRIVEN to educate and train all stakeholders in the anti-trafficking statewide movement; DEVELOPED to conduct a continuing comprehensive review and strengthen the services of existing public and private human anti-trafficking programs and services. Purposed with many tasks, the Commission was created, not only to organize another meeting, but to be a vehicle of change and hope, where state and local leaders can make recommendations with respect to human trafficking prevention and intervention.
I am honored to be a member of the Commission, and humbled to have been recently elected as its Secretary. The Commission brings together numerous champions, such as: Chief Justice Bernette Johnson, President of the Louisiana Senate, Speaker of the House of Representatives, Heads of State Departments, State Public Defender, and the Executive Director of the Louisiana District Attorneys Association. Chief Justice Johnson appointed an early intervention and human trafficking prevention giant, Fourth Circuit Court of Appeal Judge Joy Cossich Lobrano, to serve on the Commission as her designee, and, in 2017, Judge Lobrano was elected by the commission to serve as its chairperson.
I am proud of the hard work of the commission, which along with its Advisory Board completed the 2018 Annual Report. This report is a comprehensive study which identifies multiples levels of intervention, which includes education, training, fostering coalitions, strengthening individual resilience, systemic changes of organizational practices, influencing policy and legislation. I appreciate the vision and commitment of Governor Edwards and First Lady Donna Edward in their pursuit to eradicate human trafficking.