WOMEN'S HEALTH BLOG
May 2020
The Pilates and Yoga Loft
Community has always been the core of The Pilates and Yoga Loft's mission. Bringing people together through movement, whether virtually or in the studio, has been a goal of the studio for the past ten years. People always have and will always have common needs such as belonging, inclusivity, nurturing, and, most importantly, human touch. The present situation began abruptly – daily routine completely changed, people's regular schedules disrupted, daily updates on death, despair, and fear constant. At first, this adjustment seemed like a necessary break from life's consistent requirements. It almost seemed as it was an opportunity to breathe for a second. However, the unknown has proven to be overwhelming as there is no light allowing people to understand when this will pass. During precarious times, people desire a community even more, especially when isolated at home. Louisiana folk have witnessed hardships. This community has witnessed starting from the bottom and rebuilding our communities so that the comeback can be strong and unified. One thing remains true – this too shall pass.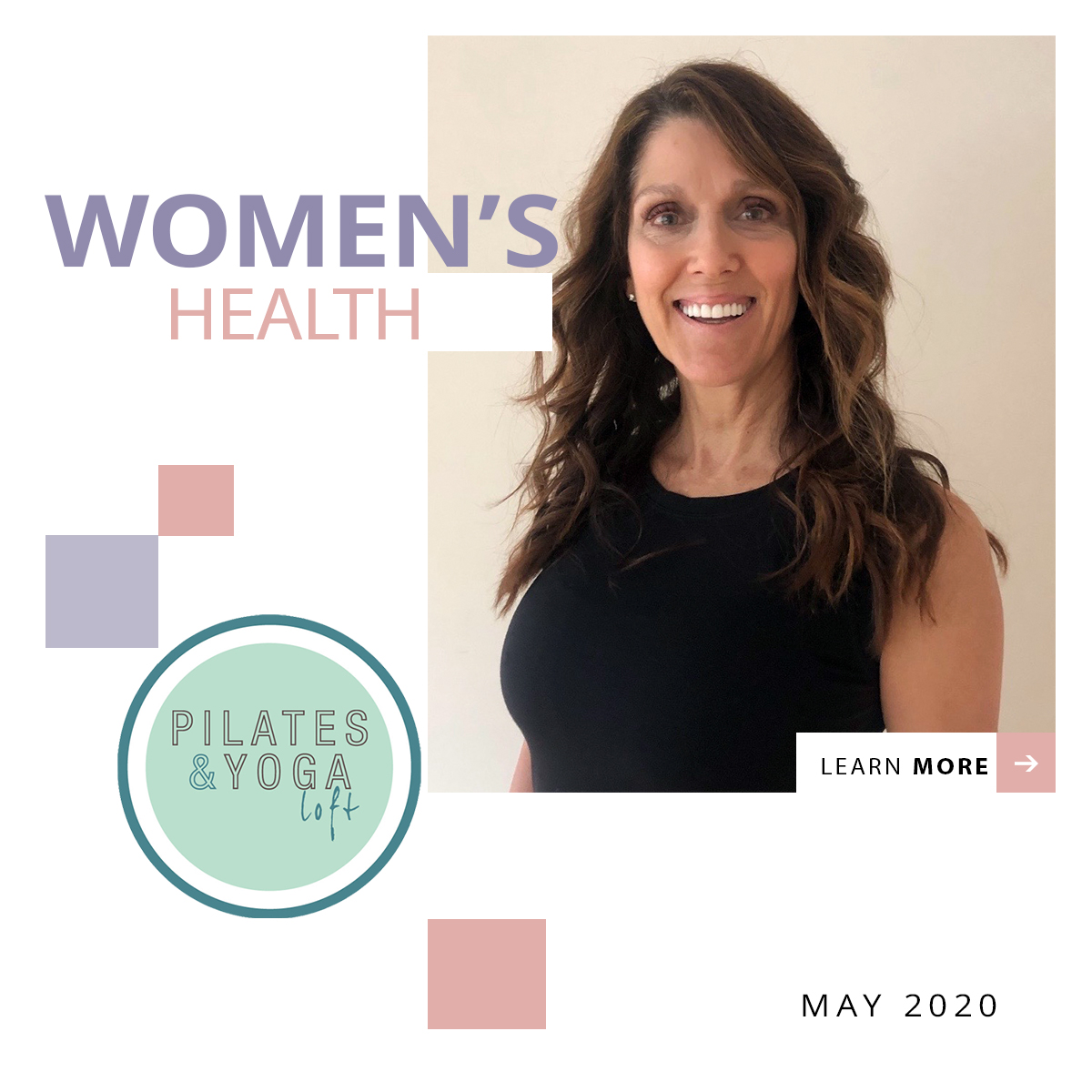 The Pilates and Yoga Loft's mission is: "Changing the lives of those we touch one breath and one moment at a time through authentic Yoga, Classical Pilates, and Adaptive Resistance Training. Allowing transformation of the body to high levels of strength, beauty, and freedom from pain. Maintaining balance in all areas of life with a strong will, a clear mind, and an empowering community".
For some clients, the studio is a safe haven and their second home. It is a place where they can be at peace and for an hour or so to decompress from the rest of life's overwhelming desires. Throughout the last ten years, Andree Khalaf and the studio staff have spent time making the studio a place of learning, socializing, and a way to connect with others through movement. For many clients, the studio is a place where they feel welcomed and treated like family. Many have had life transformations in their health and well-being while students at our space. Some have entirely reinvented themselves by participating in Pilates and Yoga training and are now on staff teaching weekly classes.
Given such times as we are experiencing now, The Pilates and Yoga Loft has adjusted to better serve the community. The team has been working on ways to provide the community with a safe place of movement. These times have offered an opportunity to partner with others around the world to broaden the studio's services. The idea to start live virtual classes stemmed from the necessity to provide the appropriate adjustments needed to keep the studio connected with current loyal clients. This studio is a training center for Power Pilates in NYC, and with their help, the Metairie Road studio was up and running virtually within a week of closures. Since then, they have added live virtual classes, private sessions, and are currently teaching 18 Pilates, Yoga and fitness classes per week. Teaching live classes keeps the studio connected each day with the clients as it is in real-time. It allows both the instructors and the community to bond and connect while strengthening relationships, which is essential during times where people feel alone.
Now more than ever is a time to know that feelings change not only daily, but momentarily and all of these emotions are natural and should never be judged as right or wrong. During unprecedented times, it is essential to remain compassionate with experiences with yourself and others. Cultivating a healthy daily routine, prioritizing health and wellness, and being gentle with yourself helps keep the mind, body, spirit alive and well. Establishing a routine through movement, mental exercises, and dietary health is a way to optimize your health.
Health is the absence of disease. There are many ways to stay healthy, especially during times like these. Health is a whole-body experience – one of the mind, body, and soul. Exercise plays a vital role in health, but it is only a small part of the bigger picture. Health is not bits and pieces but includes the simultaneous participation of your mind, body, and spirit. Health is essential now not only to avoid being susceptible to being a victim to COVID-19 or other diseases but to keep the mind healthy while people are more isolated.
Some suggestions to assist in keeping your mind clear and your body healthy are:
   Hydration – drink lots of water and add a sprig of mint or hint of lemon
   Move daily – take a class online or get outside to absorb vitamin d
   Exercise your mind – learn a new language, take a meditation class, do a crossword puzzle, paint, learn to play a musical instrument, dance to your favorite music
   Light a candle and BREATHE
   Read an uplifting book
   Make a floral arrangement with clippings from your yard
   Color
   Rest
   Sleep however many hours your body feels is necessary
   Decrease caffeine
   Eat fruits and vegetables
   Cook something new
   Find what you love and just do it
   Write a letter to a loved one
The list can and always will go on. A daily routine is personal. It is an individual choice to find what you love to do and how to do it well. Be gentle with everyone, including yourself. Despite all noise, movement is the golden thread that keeps people healthy and connected deeply to the core. It serves as a way to establish a connection, eliminates stress, and creates the opportunity to cultivate a strong global community.