Find Your Joy

Written by Dr. Ashley Owen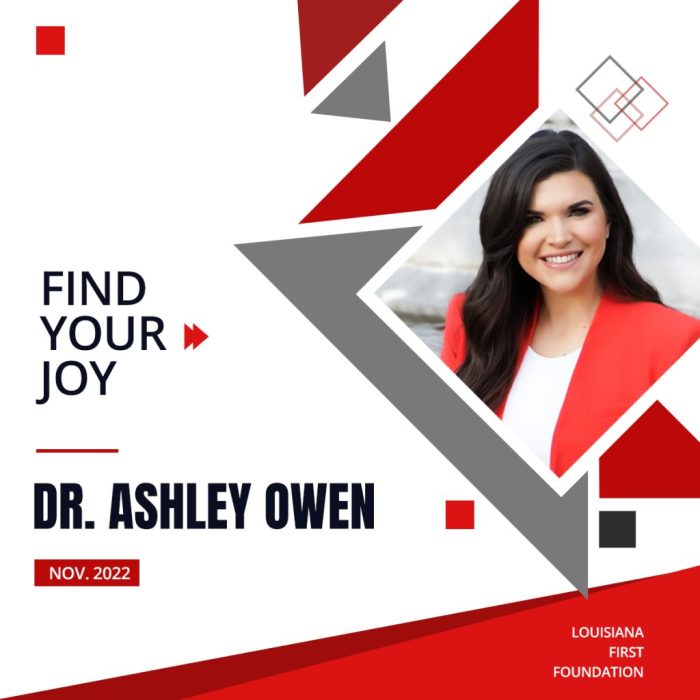 Find Your Joy

The holidays are upon us and while the season is often referred to as the "most wonderful time of the year", many struggle to find joy. The reality can be that the holidays foster shorter times of sunlight, memories, and additional expectations. All of these factors can leave some individuals facing the challenge of coping while others are singing carols. It is important to note this can be the most difficult time of year for many of us. In a 2021 study, the American Psychological Association found that 38% of individuals surveyed noted increased stress during the holiday season leading to physical illness, depression, anxiety, and substance abuse. The increase of stress can stem from the expectation to carry on traditions, to purchase the latest and greatest gift, or to be in many places all at once. The stress of work tends to heighten as many worry about getting enough time off work while meeting rigorous deadlines. In fact, a 2014 study conducted by the National Alliance on Mental Health (NAMI) participants revealed that 64% of people with mental illness report the holidays make their conditions worse.
Emotions run high during the holidays and stress likely takes on a different meaning. Individuals feel the pressure to give and maintain the best they can for their families. It is common to experience a wide range of emotions. I encourage you to practice acceptance of these emotions while acknowledging you're trying your best. Acknowledge your feelings and validate even the unpleasant feelings while recognizing these emotions can be temporary. The act of repressing negative emotions can lead conditions to worsen overall.
This year, make the holidays a joyful time by prioritizing healthy habits, boundary setting and time for connection. Connection and meaning are integral contributors to your mental health. Make time for relationships by prioritizing time to reconnect to yourself and those around you. You can set realistic expectations of yourself while being mindful of comparing the current year to years past. Simply focus on what you can do to make the holiday season the best it can be. You may have to say no to great things and that is okay. Leave yourself time to decompress while focusing on what is most important to you.
This holiday season, I hope you will join me in making your mental health a priority. Start today by identifying the most stressful portions of the holidays and write a list of ways you can prepare in advance. With a bit of extra planning and an emphasis on personal care, this holiday season could be your most joyful one yet! I challenge you to begin thinking of ways you can simplify your holidays, prioritize self-care and connection, and regain the true meaning of the holiday season.
Dr. Ashley Owen is a Licensed Professional Counselor Supervisor and a National Certified Counselor. She is a member of the Louisiana Counseling Association and currently serves as the Director of Counseling Services at Louisiana Tech University.