Teach MAM Arts Ambassador
Carolyn Lenora Scalfano is the Visual Arts teacher at Pineville Elementary in Rapides Parish. She also serves as the school's representative for the Good Food Project of Central Louisiana, in which the school's gardens provide fresh produce distributed to Food Bank clients or local non-profits that serve food to the needy.
Carolyn's passion for aesthetics led her to study architecture at Louisiana State University's College of Art and Design. After professional insight and mentorship by college faculty, she was encouraged to pursue a studio art degree. Inspired by the arts community in Lafayette, LA, she transferred to the University of Louisiana at Lafayette to earn her Bachelors of Fine Art with a concentration in painting.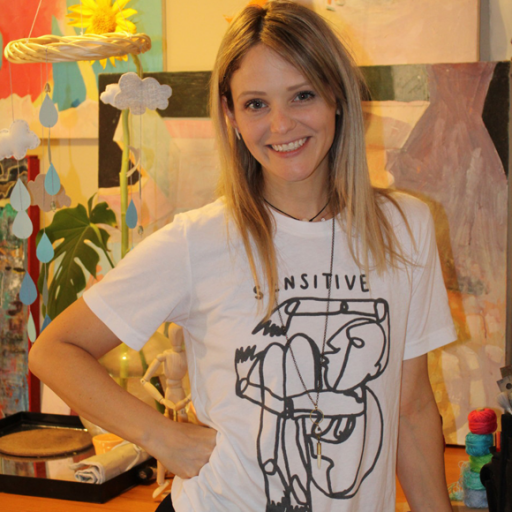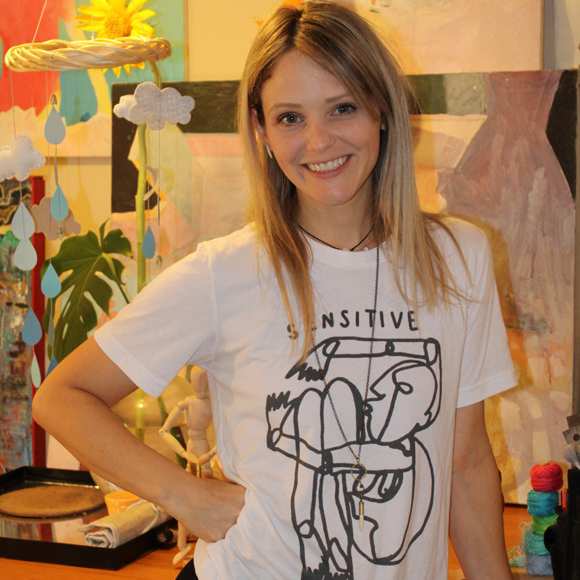 After graduating from the UL program, Carolyn worked as an illustrator and landscape designer for LAND Architecture in Lafayette, LA.
As a professional working artist, Carolyn was represented in 2008 by Ariodante Gallery in New Orleans, LA. She showcased a solo exhibition and was featured on their website, selling multiple works to buyers nationwide.  In 2010 her paintings were featured in a two-person show, Another Time, at the Acadiana Center for the Arts.  More recently, she participated in the 2019 exhibition, Pace 20: Twenty Years of Teaching Artists, in the Acadiana Center for the Arts' main gallery with works by the seventy Primary Artistic Creative Experiences (PACE) teaching artists.
As a PACE teaching artist, her role was to design arts integration lessons for students grades PK-3 in the Title 1 Schools of Lafayette Parish. Having spent years collaborating in the classroom, she eventually pursued and received her teaching certification in Elementary Education from Louisiana.  
Currently, Carolyn is Pineville Elementary's resident Visual Arts Teacher. She designs her art lessons around individual conversations she has with each of the teachers she works with at Pineville Elementary. They collaborate to develop relevant projects to the students and integrate art into the other subjects to present the curriculum in a new and exciting way.  
Carolyn is on the Pineville Elementary Lighthouse Team for the Leader in Me, which is rooted in teaching the Seven Habits of Highly Effective People. Being in charge of the Leadership Environment includes managing the physical look of the school (what people see), the common language (what people hear), and the emotional environment (what people feel).   This planning includes organizing numerous collaborative art installations where all PES members, including faculty, staff, and students alike, create original art pieces displayed throughout the campus. The underlying goal is that the students feel ownership of the building by seeing their artwork displayed throughout the school.
Her collaboration with the Good Food Project entails creating organic school gardens in which students do all maintenance.  By working in the garden, the children learn hands-on about developing agricultural ecosystems intended to be sustainable and self-sufficient.